Electronic Service TagTM
No more guesswork when replacing your cylinder.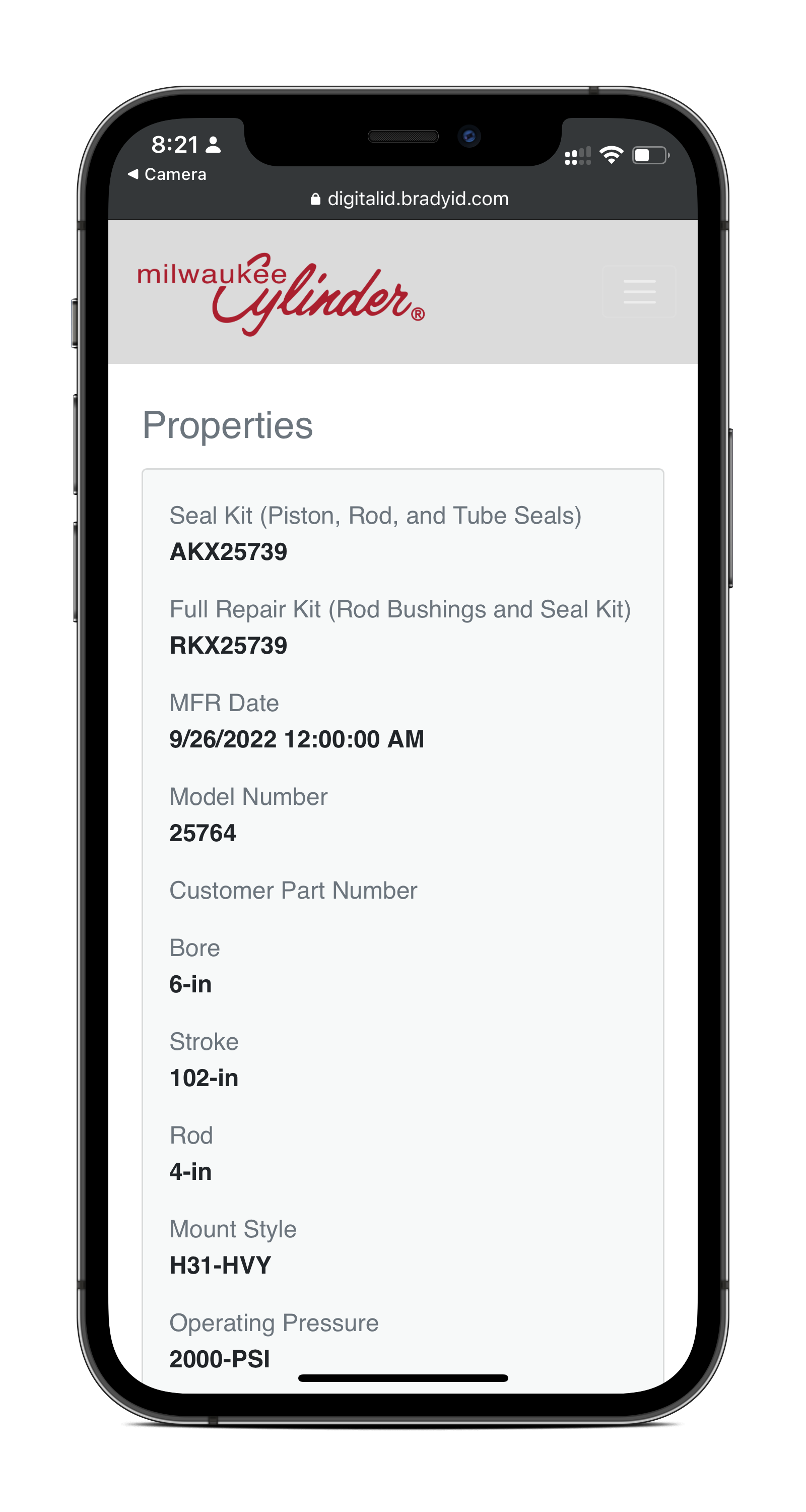 Milwauke Cylinder's provide an EST (Electronic Service TagTM) on every H-Series, MH-Series, LH-Series and A-series cylinder that gives you access to every piece of information your maintenance team will need to service or replace your cylinder.
Placing one of Milwaukee Cylinder's QR Code/NFC tags on or near your cylinder allows your cell phone to be used to access name plate information about your specific cylinder, obtain a quote for that cylinder's seal kit or even quoting a duplicate cylinder
Reduce pain of finding what cylinder you have
Reduce downtime by quick access to the correct service part
Use any modern phone to read cylinder nameplate information and understand what service parts to order
Includes easy electronic push-button from phone to quote service parts to your email in one business day
Works in industrial environments: NFC can read tag, even if the tag is dirty or ink unreadable
Easily placed in various accessible locations
Please contact us more information.