Precision Automation
Precision actuation systems from Milwaukee Cylinder can operate in both compression and tension, and offer best-in-class measurement and control performance. The difference with Milwaukee Cylinder is that these systems are specifically tailored to the application because we know that one size does not fit all with testing machines.
Precision assembly and test systems consist of a servo-cylinder and valve, load frame, integrated fore and displacement transducers, power unit and motion controller computer. Customers can purchase individual components to integrate in their current system or purchase a full custom engineered system. Contact us for more information.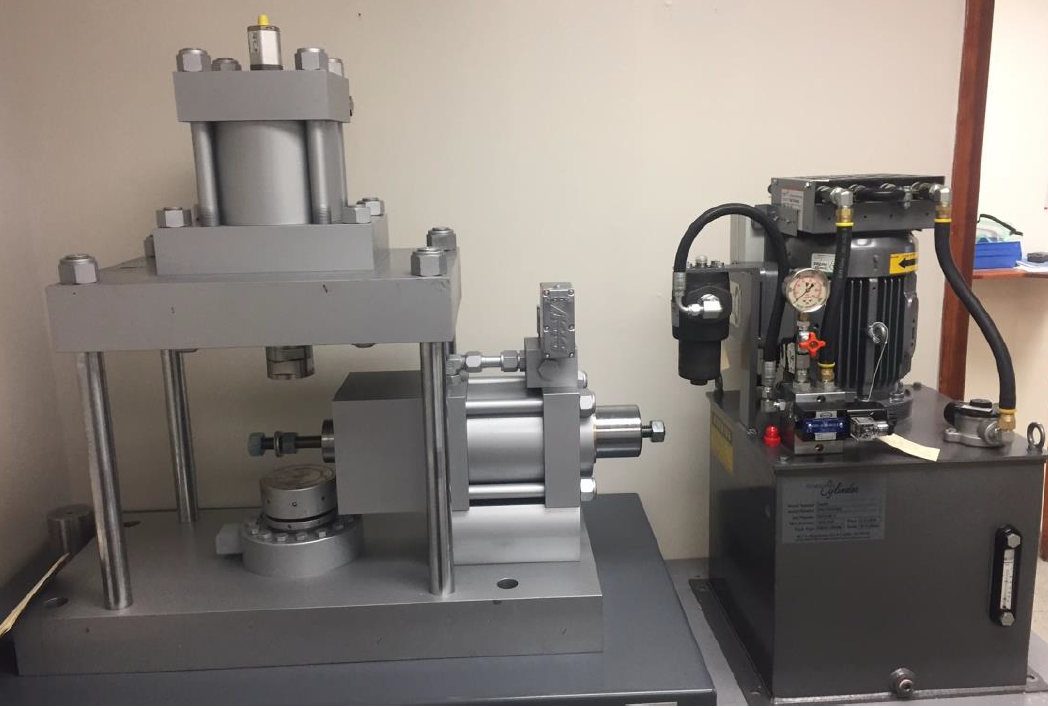 Precision actuation is ideal for Measurement Systems in:
Research & Development
Statistical Process Control
Quality Assurance
Precision actuation is also designed for Active Feedback Systems for:
Precision Assembly
Synchronized Loading/Lifting
Testing Types
Force vs. Displament vs. Time
Stress vs. Strain
Creep/Relaxation (Force/Displacement Hold)
Dyanmic/High-Cycle/Fatigue
Ultimate Tensile Strength
Force at Rupture
Material Property Characterization
Application Examples
Manufactures of high-strenght products (over 5,000 lbf)
High cycle and/or multi-axis applications
Processes requiring tight repeatability
Mechanical performance specifications: force, deflection, stiffness, duty cycle
Noncomplaince can result in catastrophe
Sensor Collection
High resolution digital readouts from Milwaukee Cylinder are ease to use, include accuracy enhancements, and optional feasures to allow for flexibilty without compromising power.
Rod-end load sensors (FELS) are mounted directly to the rod-end of a cylinder for excellent accuracy and sensitivity. This family Includes:
S-RELS Series: Standard Rod-End Load Sensors
F-RELS Series: Fatigue Rated Rod-End Load Sensors
P-RELS Series: Premium Rod-End Load Sensors
P-RELS Series with Amplified Sensors (Imperial and Metric)
P-RELS Series with Digital Readout (Imperial and Metric)
Surface-Mount Load Sensors(SMLS Series) can be mounted to any flat, rigid surface to capture a direct measurement. This family includes amplified sensors in imperial and metric.