Kuhnke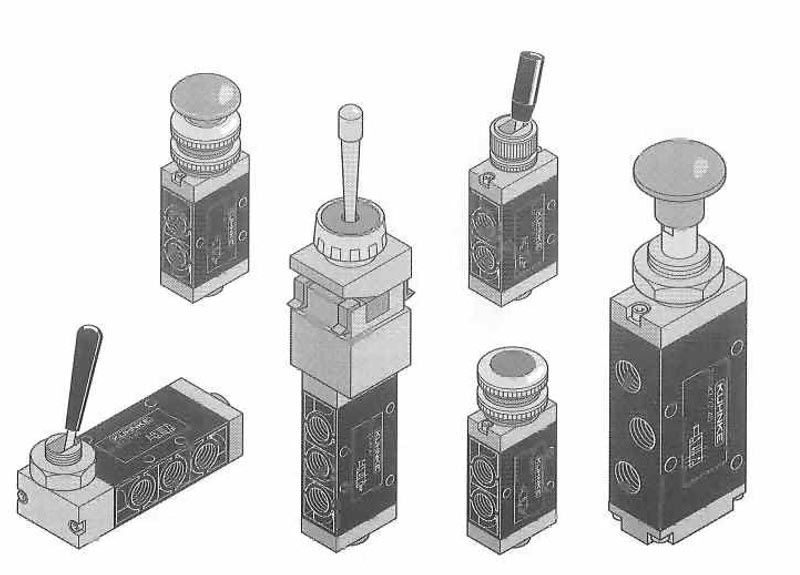 Manually Operated Values
Kuhnke manually operated valves have many variations for every application. The valves are constructed of aluminum die cast and machined bodies with spool and sleeve design for dependable long life.
Pushbuttons, toggle switches, knob operators, key switches, selector switches and foot petals
Maintained position, spring return, latching and pneumatic reset versions
Available in 3 or 4 way manual
Thread options of NPT and metric threads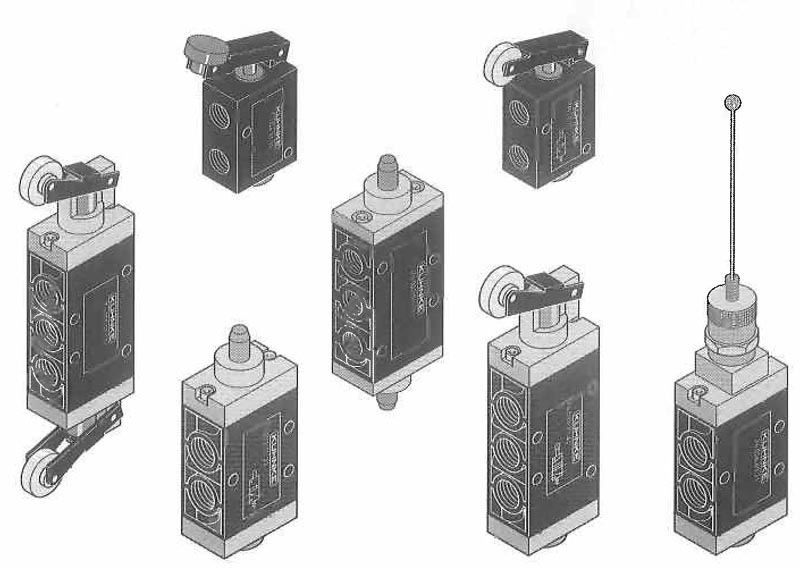 Mechanically Operated Valves
Kuhnke's offers mechanically operated power valves with a variety of operators including flat levers (limit switch) and antenna versions.
2, 3 or 4 way spool or poppet designs
Standard mechanical designs or air piloted assist versions
Zinc or aluminium die cast and machined bodies
Optional valve operators on both ends with pneumatic resets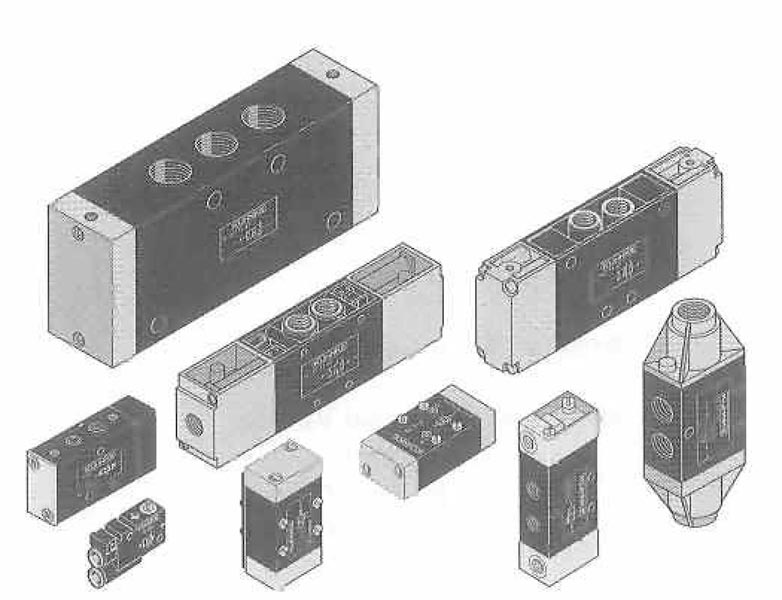 Pneumatically Operated Valves
Kuhnke manufactures 75/76 series pneumatically operated has variations or single of double acting with priority port, speciality flip-flop and oscillating valves.
Spool and poppet designs from 1/8 to 1/2 inch
3 or 4 way, 2 or 3 position
Constructed of aluminium or zinc die cast
Thread options of NPT and metric threads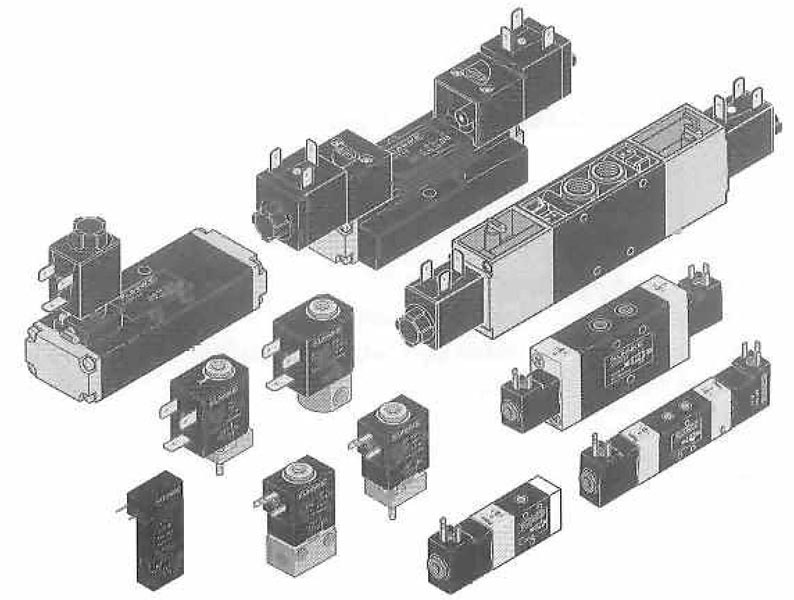 Electrically Operated Valves
Kuhnke 75/76 series solenoid operated use an air piloted solenoid for operation. The pneumatic valves can have either a spool or poppet design and fault or manifold mounting.
Available in 3 or 4 way designs, 2 or 3 position, 1/8 to 1/2 inch porting
Single or double solenoid operators
Optional external air pilots
Specialty valves include Flip-Flop and oscillator designs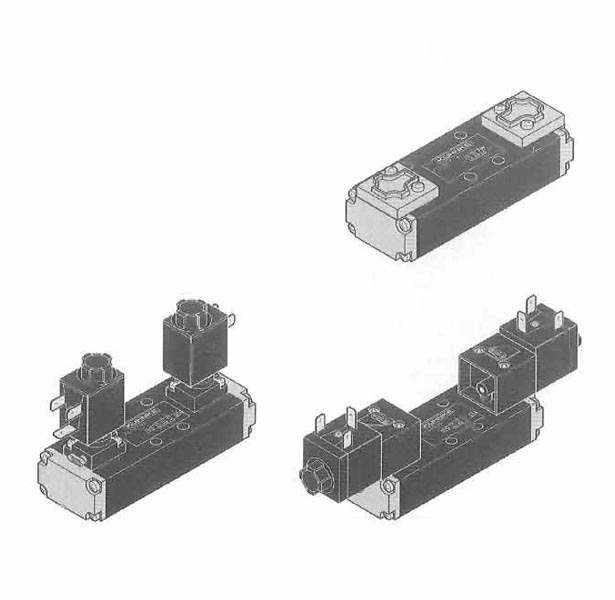 ISO And Namur Replacement Valves
Kuhnke manufactures a complete line of ISO-1 and ISO-2 valves and accessories.
Manifold or sub base mounted
3 position, 4 way solenoid operated ISO valves
Pneumatic or solenoid operationg ISO valves
1/4 ported poppet and spool design NAMUR valves