System Components
The complete line of Enerpac's Workholding Systems Components – gauges, pressure switches, hoses, couplers – is available in a variety of sizes, and is versatile enough for many applications. Specialized workholding components such as accumulators and automatic coupler systems complete the full range of products. Each component is engineered to make your work easier and safer to perform.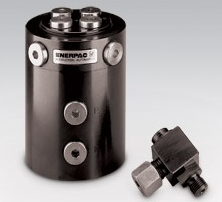 CR, CRV-Series Rotary Unions
Provide a permanent hydraulic connection on indexing and rotating work stations
High rotation per minute
Low starting torque
Internal oil bearings for increased lifetime
Single, 2 or 4 passage coupler type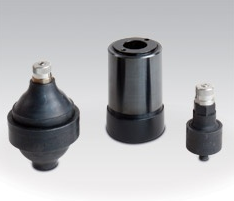 AC, WA-Series
Ideal for high frequency and rapid discharge applications
High energy storage capacity in a compact package
Spring actuated accumulator for ACM-1
Corrosion resistant bodies on ACL series
Spring actuated accumulator for ACM-1
AC, AP, MHV-Series Coupler Packages
Compact design for easy use of accumulators
Single design accommodates both single-acting or double-acting circuit
Relief valve fitted and ball check shut-off
Glycerin-filled gauge included
Supplied standard with one male coupler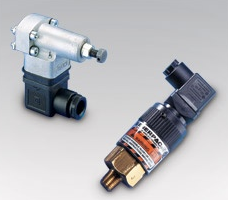 IC, PSCK-Series Pressure Switches
Provide reliable electrical control of hydraulic power
Compact design minimizes space requirements on fixture
Pressure switches are is easily adjustable to meet system requirements.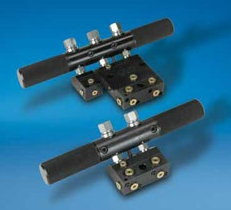 MC-Series Manual Couplers
Available with or without an internal pilot operated check valve
Use on palletized fixtures
SAE Porting for tubing connections
Filtration to prevent contamination
Removable front plate provides access to the front filters and check cartridges